The Tahoe Heritage Foundation strives to ensure that our treasured cultural heritage and natural history sites are protected for future generations. For over 25 years Tahoe Heritage Foundation has been involved in a variety of preservation, restoration and education projects and programs in the Lake Tahoe Basin; along with a public/private official non-profit 501(c)3 partnership with the U.S. Forest Service, Lake Tahoe Basin Management Unit to co-manage restoration projects and operate interpretive activities at our landmark property the Pope-Baldwin Estates, Tallac Historic Site.
Tahoe Heritage Foundation has formed additional partnerships with other public entities for specific projects as well.
Additional and Past partnerships include:
California Tahoe Conservancy
Glen Alpine Foundation
Sierra State Parks Foundation
Tahoe/Bikal Institute
California State Parks
City of South Lake Tahoe
Lake Tahoe Historical Society
Valhalla Tahoe
Mission Statement The mission of the Tahoe Heritage Foundation is to preserve and protect the cultural heritage and natural history resources of the Lake Tahoe Basin through restoration, interpretation, and education.
Organization
Tahoe Heritage Foundation is a 501(c)3 not-for-profit organization and is governed by a volunteer Board of Directors.
Tax ID # is 68-0377001. A paid staff of 1 full-time individual and a local and RV volunteer base of 80-120.
Tallac Historic Site
A summer seasonal historical property co-managed and operated by Tahoe Heritage Foundation and U.S. Forest Service, Lake Tahoe Basin Management Unit. A paid staff of 1-3 individuals (2 on a part–time basis) manages a dedicated volunteer base that consists of 80-120 members of the community and a RV Volunteer Program (out of town/state) who are responsible for a wide range of daily activities May to October including gardening, interpretation, programming, costuming, membership, building, antique vehicle and grounds maintenance and repairs, preservation, restoration, special events, visitor information, and retail.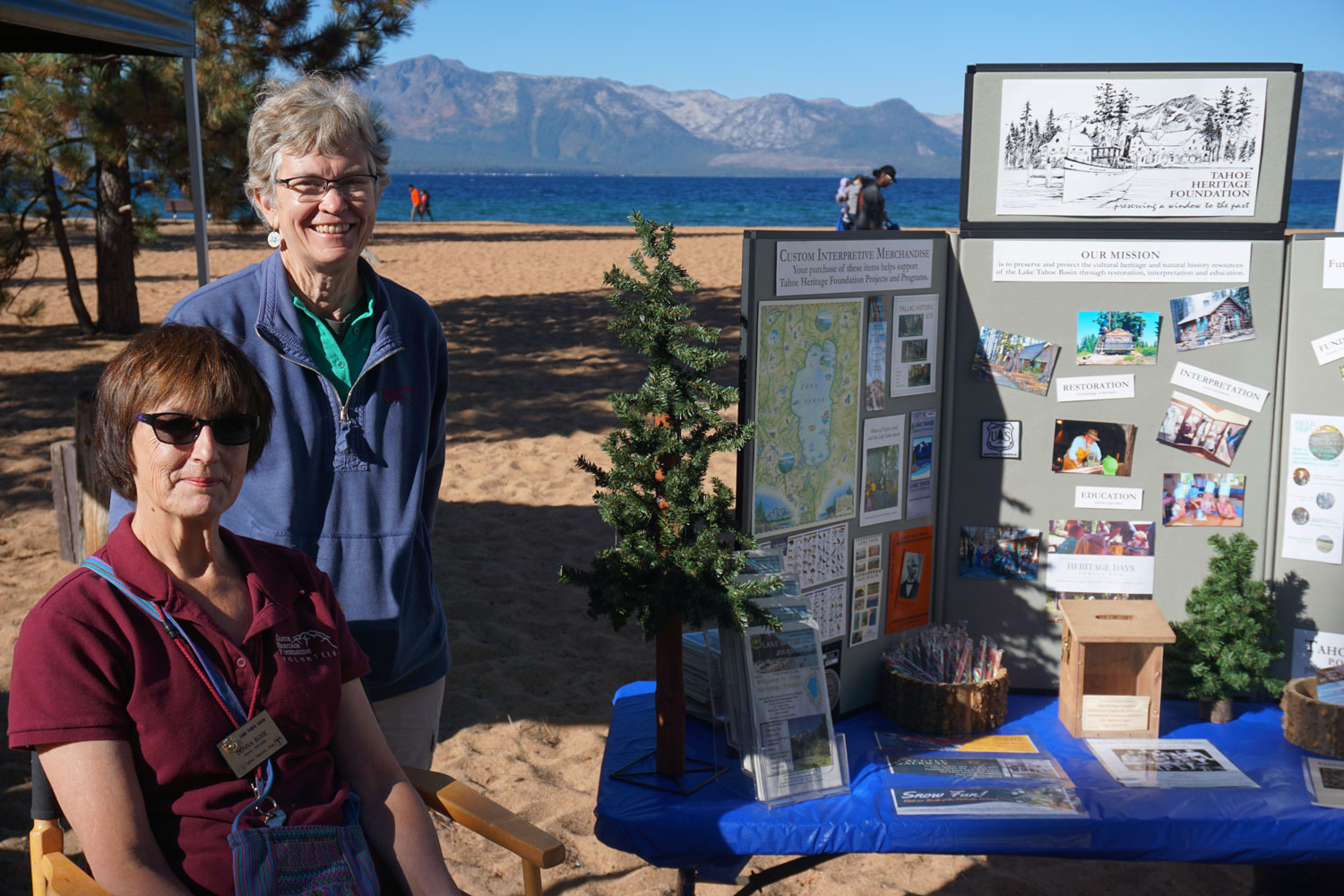 Board of Directors
Joe TILLSON, President
Cristi CREEGAN, Vice-President
VACANT, Treasurer
Susan FREDERICKS, Secretary
Aysha ROBERTS, Board Member
Staff
Jude MARKWARD, Director of Operations
Committees
Finance – Susan Fredericks, Cristi Creegan
Administrative – Cristi Creegan
Fundraising & Sponsorship – Anton Eckhert, Grants & Sponsorship
History and Interpretation