The Tallac Historic Site is comprised of the Baldwin Estate, the Pope Estate and Valhalla.  The entire site is open daily during the summer months.  Tahoe Heritage Foundation works with the United States Forest Service to operate programs and events at both the Baldwin and Pope Estates.  Valhalla is operated by the Tahoe Tallac Association, www.valhallatahoe.com.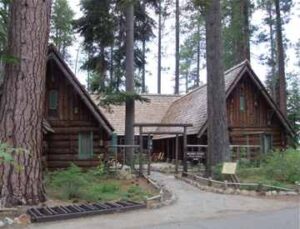 Baldwin Museum
The Place to Start:  Exhibits include an introductory video which acquaints the visitor with early life at Tahoe,  a 1930s kitchen, children's games and toys or yesteryear, the Baldwin Room, and the Washoe Room.  The Museum Gift Shop sells merchandise interpretive of the period and tickets to regular programs and events.
May 25th-June 2nd
— Weekends Only 12pm-4pm
June 6th-June 23rd
— Thurs.-Sun. 12pm-4pm
June 24th-Sept. 2nd
— Daily 10am-4pm
Sept 5-Oct 6
— Thurs.-Sun. 12pm-4pm
---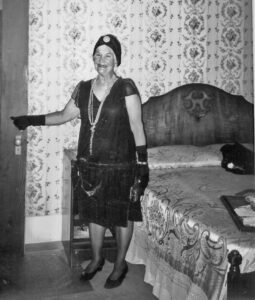 Pope House Tour
A perfect way to see how the rich and famous lived while at Lake Tahoe, from the separate kitchen to the elegantly restored formal dining room.   This docent guided tour takes approximately and hour and is filled with stories of early times.
Adult $8*  Child $3*
May 25th-June 2nd
— Weekends Only 1pm & 2:30pm
June 6th-June 23rd
— Thurs.-Sun. 1pm & 2:30pm
June 24th-Sept. 2nd
— Daily (except Wed.)  11am, 1 & 2:30pm
---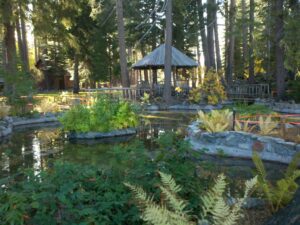 Site Tour
Meander through time, learning about the early development of the estate buildings and gardens as well as the reintroduced historic Washoe garden.  Imagine yourself spending your days and nights at Tahoe in splendor.
Self-guided or private tours can be arranged at Baldwin Museum
---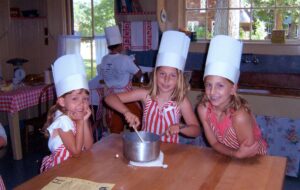 Kitchen Kids
If Grandma wanted a cookie she had to start from scratch.  She might even have had to milk a cow or collect an egg.  Come learn how she did it as you make and bake in 1920s' style.  When finished, feast on your accomplishment.
$10*
July 3-Aug. 23rd
—  Wed. & Friday 1pm 
---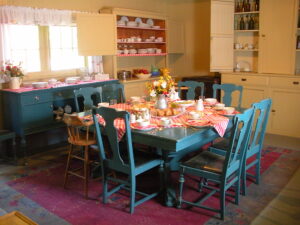 Servants Tour
Learn the stories of the many servants that followed their families to Lake Tahoe each summer:  maids, butlers, nanies, tutors, cooks, gardners, the blacksmith, the seamstress and others.
$5*
June 26th-Sept. 1st
— Wed. 11am & 2:30pm, weekends 3pm
---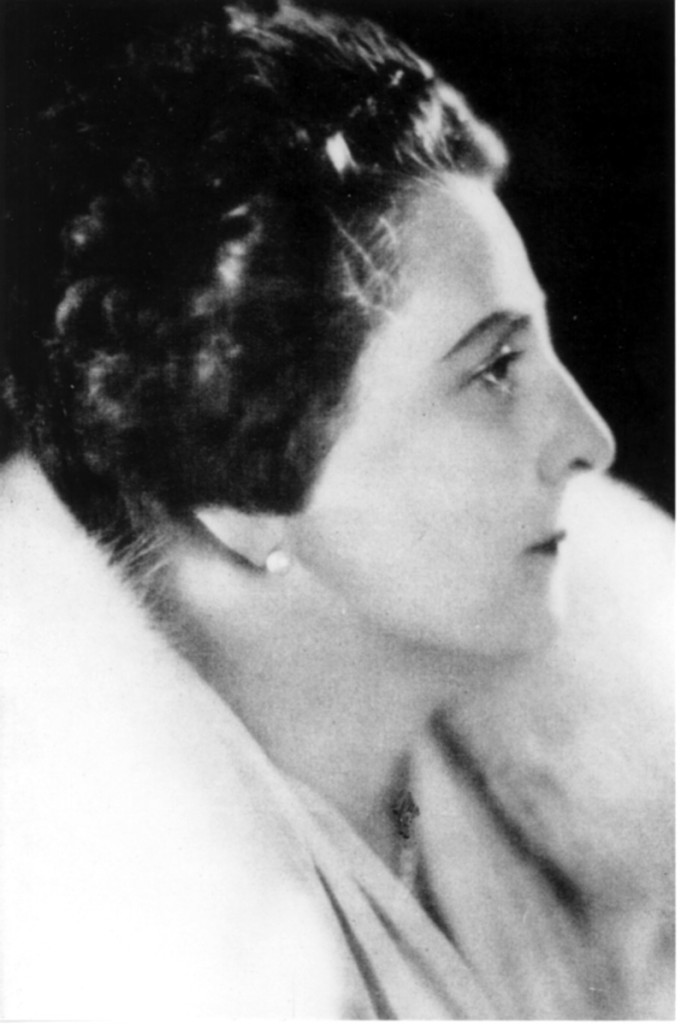 Afternoon with Anita
Meet Anita Baldwin for some light refreshements while she tells you stories of the Tallac Casino and Resort.  She recounts her adventures as the daughter of the infamous Lucky Baldwin.
$7.50*
June 26th, July 10th & Aug. 14th
—  1pm
---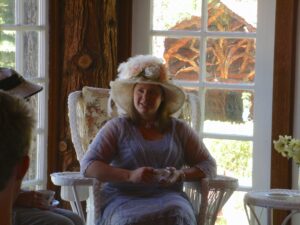 Tea with Mrs. Tevis
Join Mrs. Tevis on the porch of the Tevis Pope Estate to hear about her live, the estate and explore her aboritum while enjoying light refreshment.  This is an outdoor program; quiet pets are welcome.
$7.50*
June 10th, July 10th, & Aug. 21st
—  1pm
---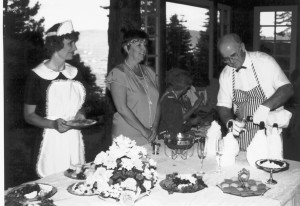 Vintage Vatican
Step back in time as you tour the Pope House with Mrs. Pope.  Enjoy the view, sip the bubbly, and sample period appetizers.  Imagine yourself as a guest of Mrs. Pope on a summer afternoon.
$12.50*
June 29th, July 20th & Aug. 31st
— 4pm
---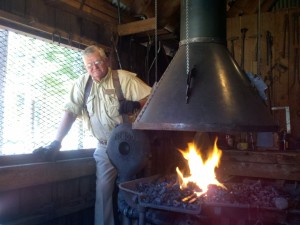 Blacksmith Shop
Experienced blacksmiths operate the blacksmith shop many days during the summer.  They make forged items, fire pokers, marshmallow forks, soup ladles which are sold in the Baldwin Museum.
Times

Check for times at Baldwin Museum
---
Gourd Workshop
Summer Volunteers,  Bob and Leilani Thornburg, are experienced at making banjos out of gourds.  While at the Tallac Site they make not only banjos, but bird feeders, shakers, drums and other item to sell to help support the Site.
---
Reservations & tickets available at the Baldwin Museum.
*Suggested Donation to Tahoe Heritage  Foundation to further Tallac Site programs and restorations. Thank you
---
The Gatsby Festival, Tea and Fashion Show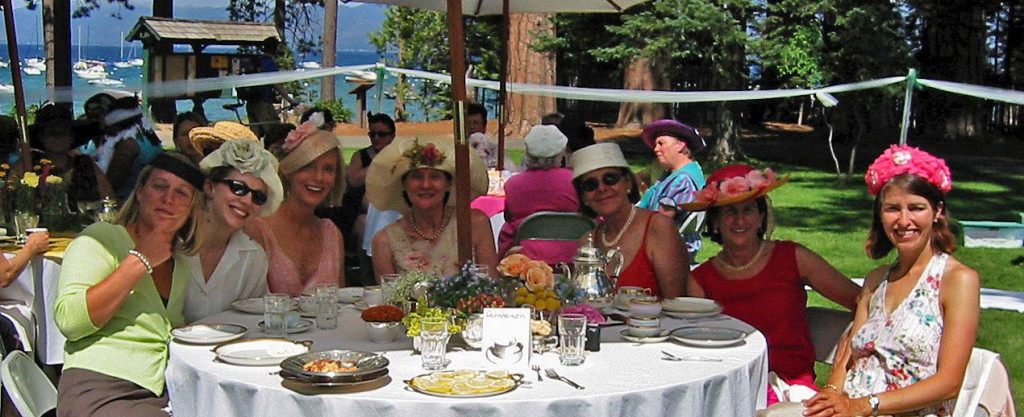 The Gatsby Festival is a two-day event at the Tallac Historic Site held each year the second weekend in August. Throughtout the weekend a variety of activities take place on the Pope and Baldwin Estates.  Read more about "All About Gatsby".