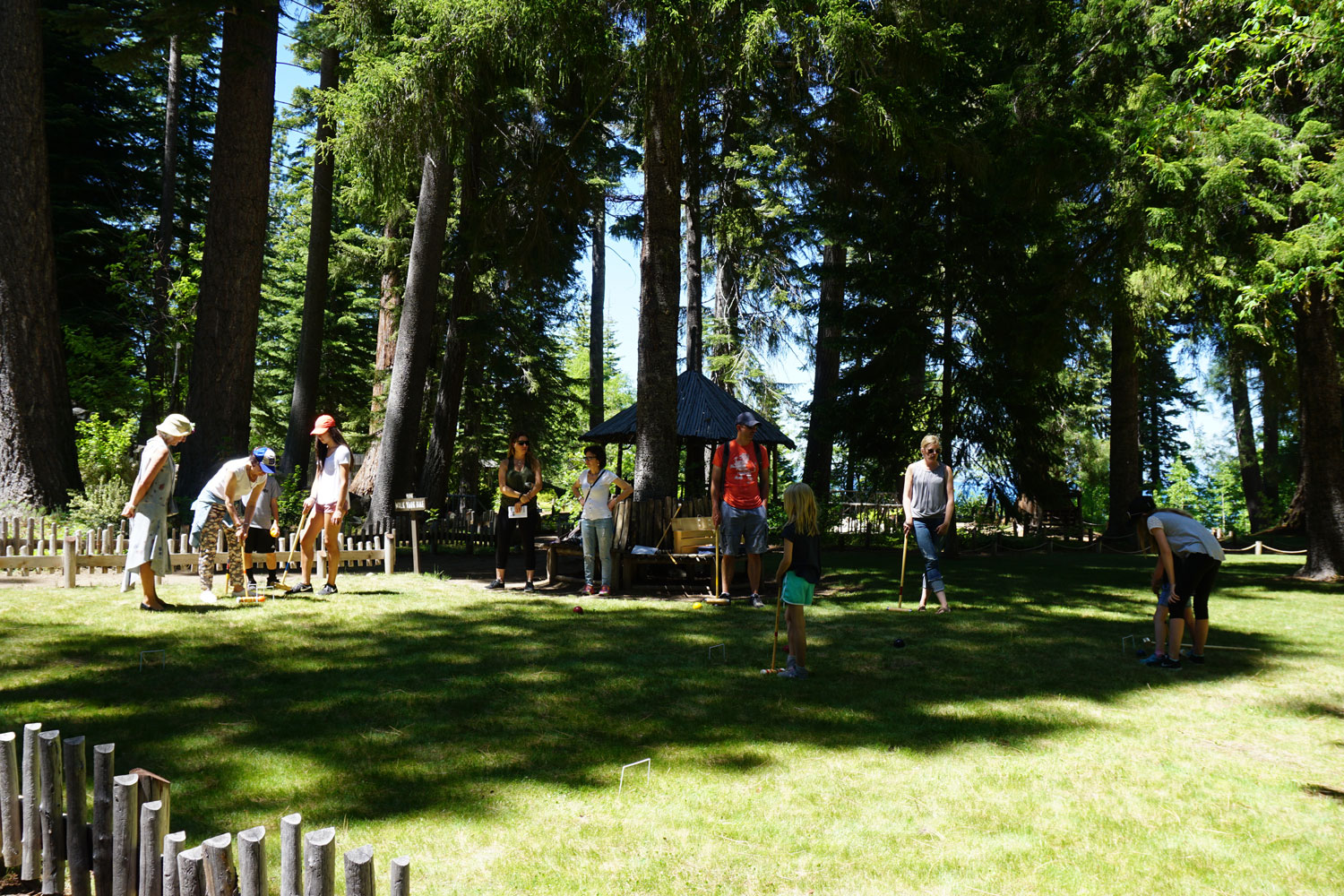 Heritage Days Living-history program; presented by 1920s costumed volunteers every Wednesday in July/August where playing croquet, nature crafts and frolicking at the beach were typical past times of the elite families that summered at Lake Tahoe.
Join us for our FREE fun family-friendly Heritage Days!
Explore what life would have been like visiting Lake Tahoe in the 1920s at our summer estates.