Posted on June 15, 2019
Author Jude Markward, Director of Operations
Tahoe Heritage Foundation – Tallac Historic Site
Stories and information provided in this blog are genuinely and authentically my own and based on personal knowledge and experiences.
As far as lakes go Tahoe is big. 14 miles wide, 22 miles long and 1645' deep.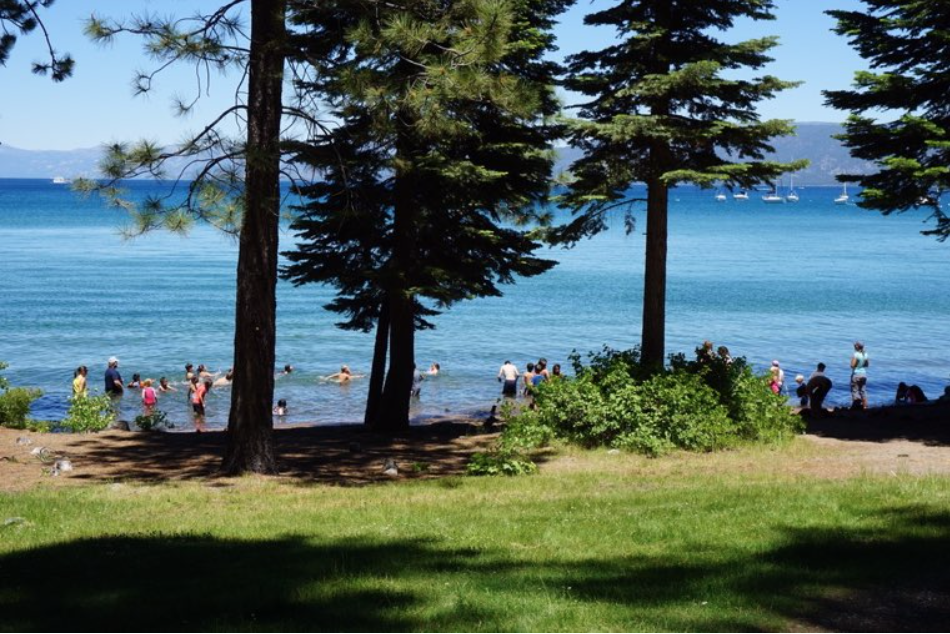 South Lake Tahoe borders Nevada and California state lines. Casinos, golf courses and a meca of year-round outdoor activities and adventure come together at 6,290 – 10,080 feet above sea level, the location of Mt. Tallac, Desolation Wilderness and Heavenly Ski Area.
Currently, It feels like an invasion on the small local community of South Lake Tahoe. Visitors from all over and especially from the coastal areas of California and the deserts of Nevada trying to escape the summer heat.
Looking out from where I stand, I'm watching and vaguely hearing the constant drone of boats and jet skis on the lake.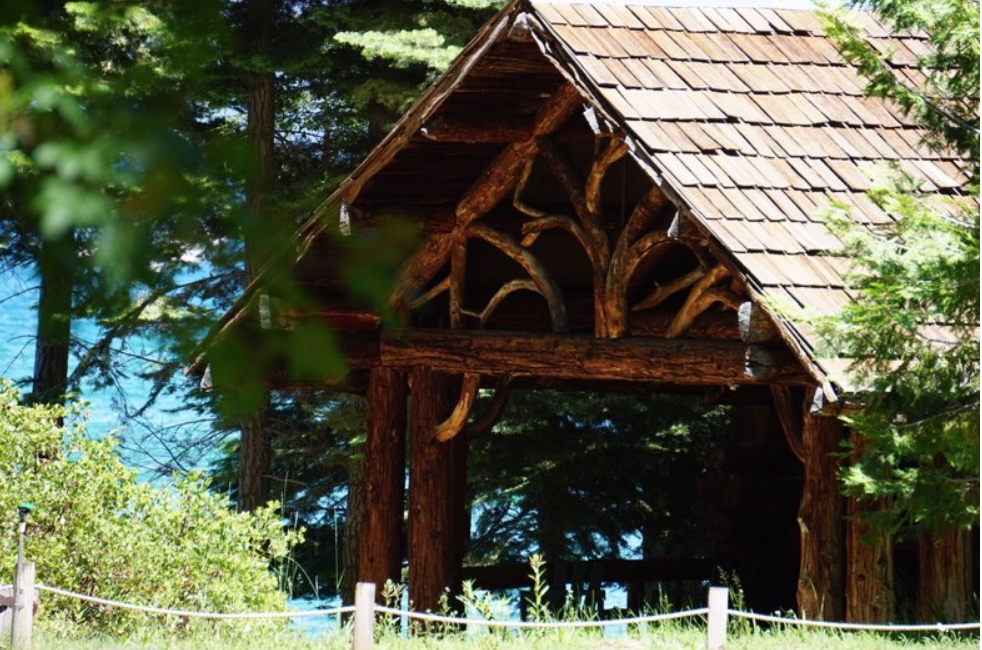 As someone who is perpetually in a state of activity and wondering how much more I can fit into my day, I am pleasantly surprised that I don't want to move. I'm craving the stillness and peacefulness that surrounds me. There are others around me walking, bicycling, laughing and chatting but I barely notice their existence. There is a very strong sense that time is endless here where I am.
I take a deep breath and remind myself that the longer I stand here, the harder it's going to be get things done that need doing. I begin to walk and little by little I notice other sounds. The clang clang as the blacksmith hammers away at some creation on the working forge, the delightful giggles and chatter of little one's as they create pinecone owls under the watchful eye of the artist-in-residence and the 1920s nanny, I catch a quick whiff of baking; snickerdoodles I think, from the vintage servant's kitchen where miniature chefs are learning to bake from scratch. My usual fast paced walk has turned into a crawl as my brain absorbs the timelessness of my surroundings.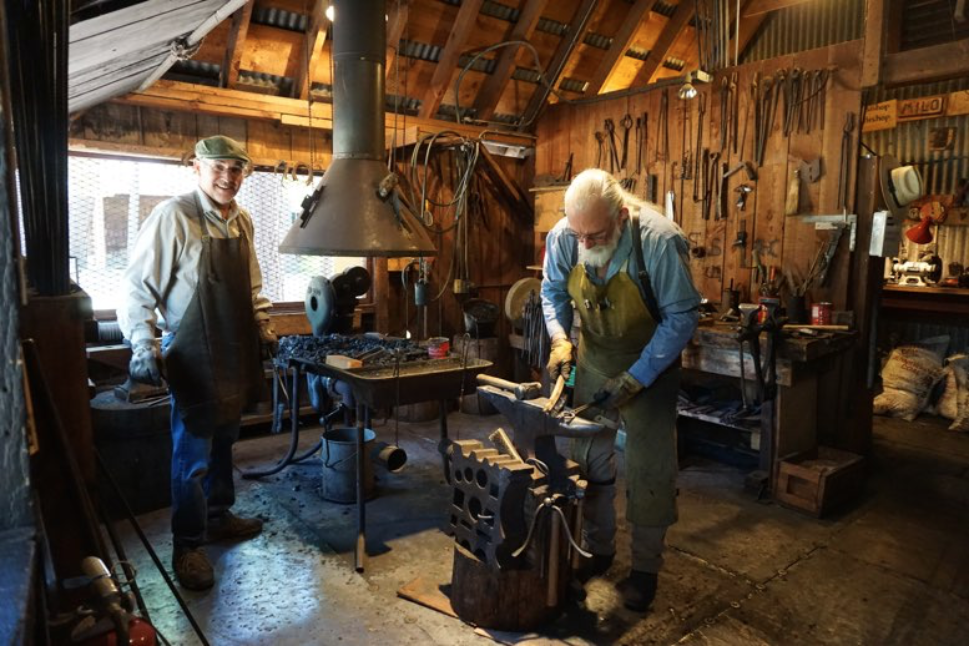 Tallac Historic Site is just one of the many locations and activities to experience in Lake Tahoe. With historic estate tours, a museum and gift shop, kids and family activities, operational blacksmith shop, artist-in-residence, Shoreline Trail, nature trails, gardens, pond and arboretum, weekly Heritage Days and Kitchen Kids, Tea & Scones, annual Sunset Soiree and Gatsby Festival and Tea – it's easy to spend an entire day here.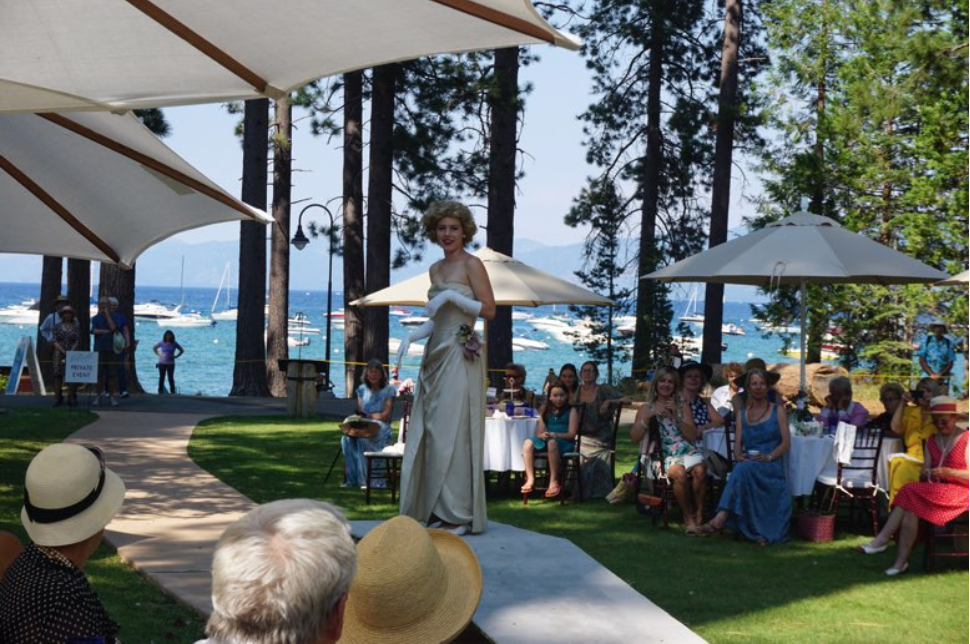 There's so much to see and do at the historic Pope-Baldwin Estates, it requires multiple days or multiple visits. Take a tour and walk the grounds, save the programs for another time. Stick around the historic site because when it comes to family-oriented things to do at South Lake Tahoe this is the place to be.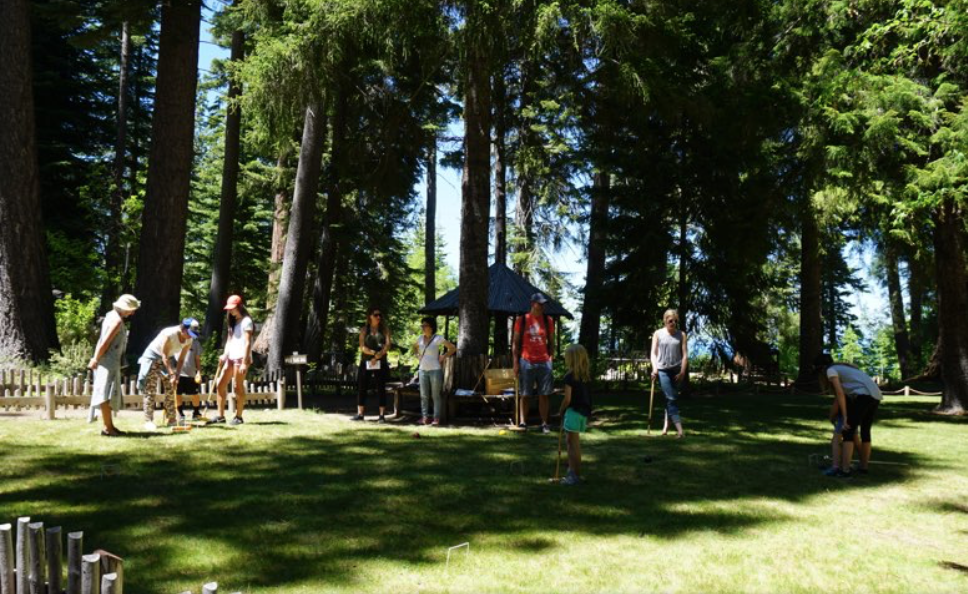 Close to days end, I wander through the site and take a seat on a favorite bench to watch the sun splash its final afternoon rays over the intense blue of the lake and greens of the surrounding gardens and trees. It's quiet and peaceful as I sit and enjoy the beginning of the weeknight before another busy summer weekend in Tahoe. The site is quiet and there are only a few others out with the same idea.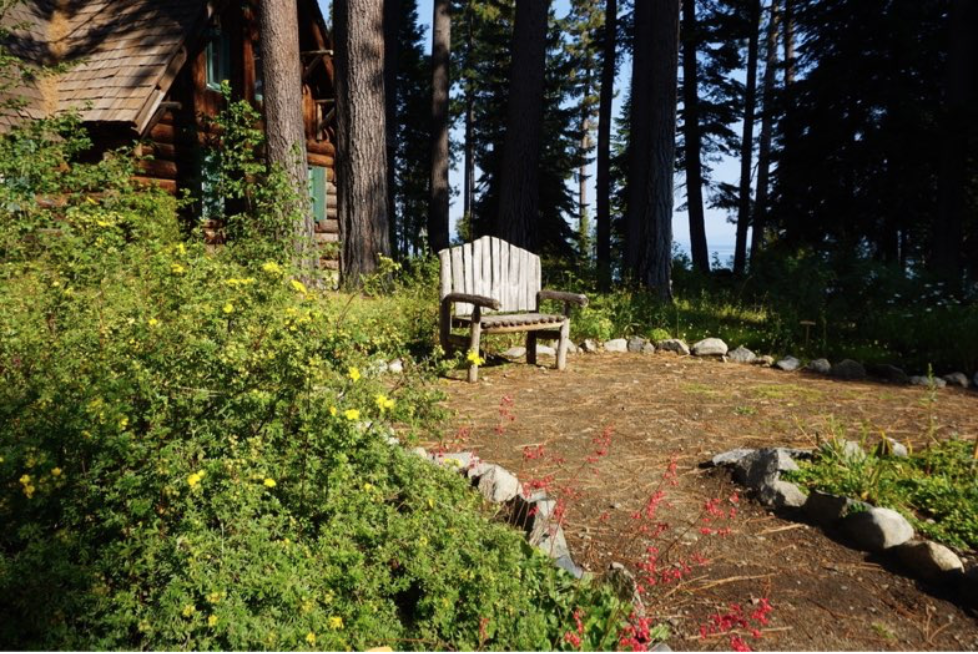 But just because the workday is over for volunteers and staff, doesn't mean it's time to go home yet. A bus group of 85 seniors from New York are due to arrive in the morning and although Tallac volunteers will handle the tours – I want to make sure the Museum Gift Shop is stocked and ready for the group to enjoy a great shopping experience too!