The Washoe People and the Tallac Historic Site
Come wander the Baldwin Estate grounds at the Tallac Historic Site, a unique National Forest area sandwiched between the Taylor Creek Visitor Center and Camp Richardson.  You will find evidence of the Washoe People adjacent to the Tallac Museum as well as within the museum.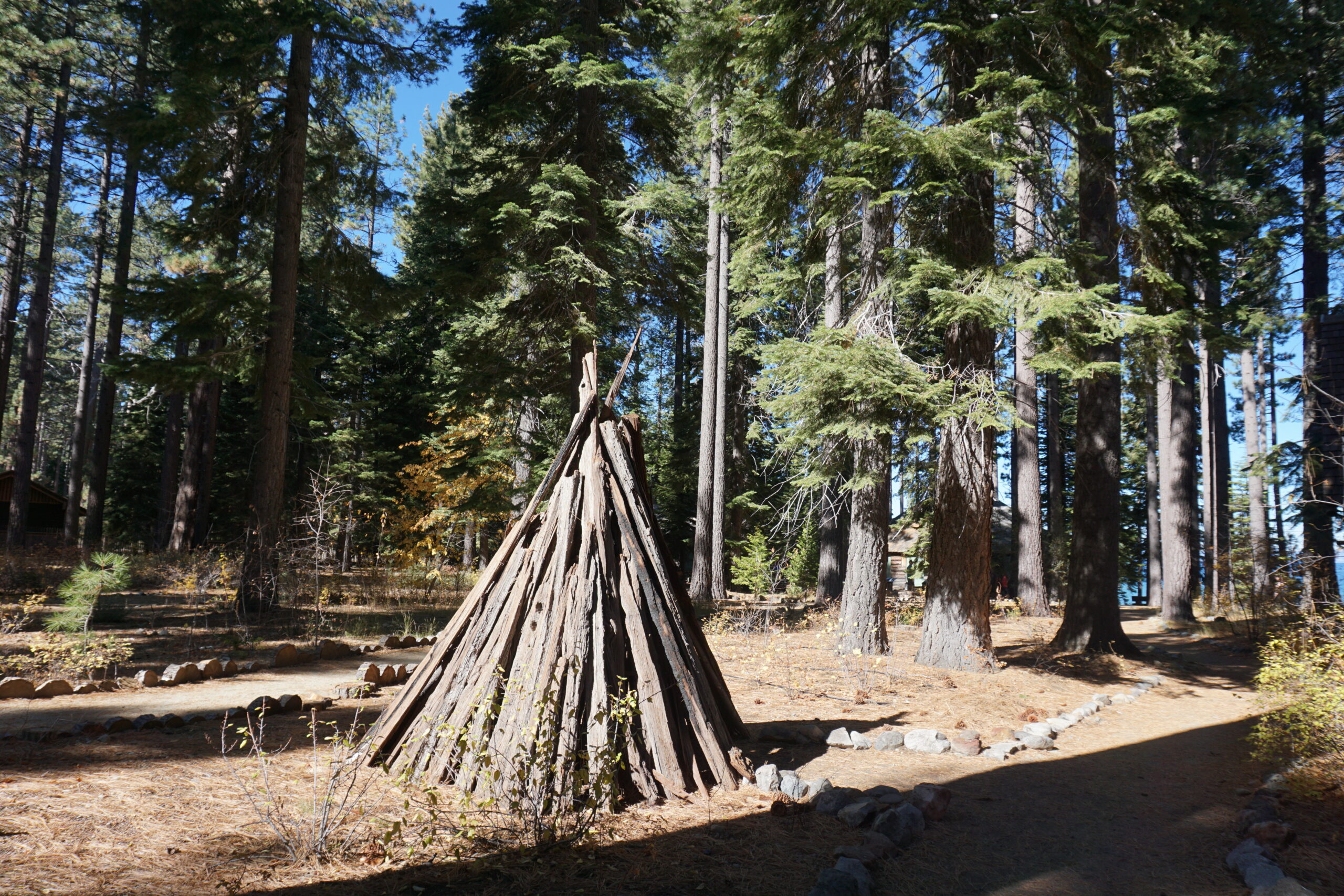 "Edge of the Lake"
A Galis-dungal, or winter home, constructed by current tribal members sits proudly on the east side of the museum and is made of cedar bark.  Now, it is true the Washoe wintered "down the hill" in what is now Carson City, Gardnerville and Dresslerville.  During the warmer months, they enjoyed the shores of Lake Tahoe, known to their people as "Da-ow-a-ga," which is popularly believed to be translated to "Edge of the Lake."  The homes they built each summer known as a Gadu, were temporary in nature and made of tree limbs with pine needle roofs.  The USDA Forest Service Lake Tahoe Basin Management Unit (LTBMU) asked the Washoe to construct a winter home on the Tallac Site grounds so it would represent the traditional home of these proud people at the historic site for many years to come.  You may go inside this dwelling and explore the adjacent Tending and Gathering Washoe Garden, which features native plants and herbs commonly used by the Washoe.  These plants are labeled both in Washoe and English languages.  Pick up a free educational brochure at this special garden to learn more about these valued plants of the Washoe People.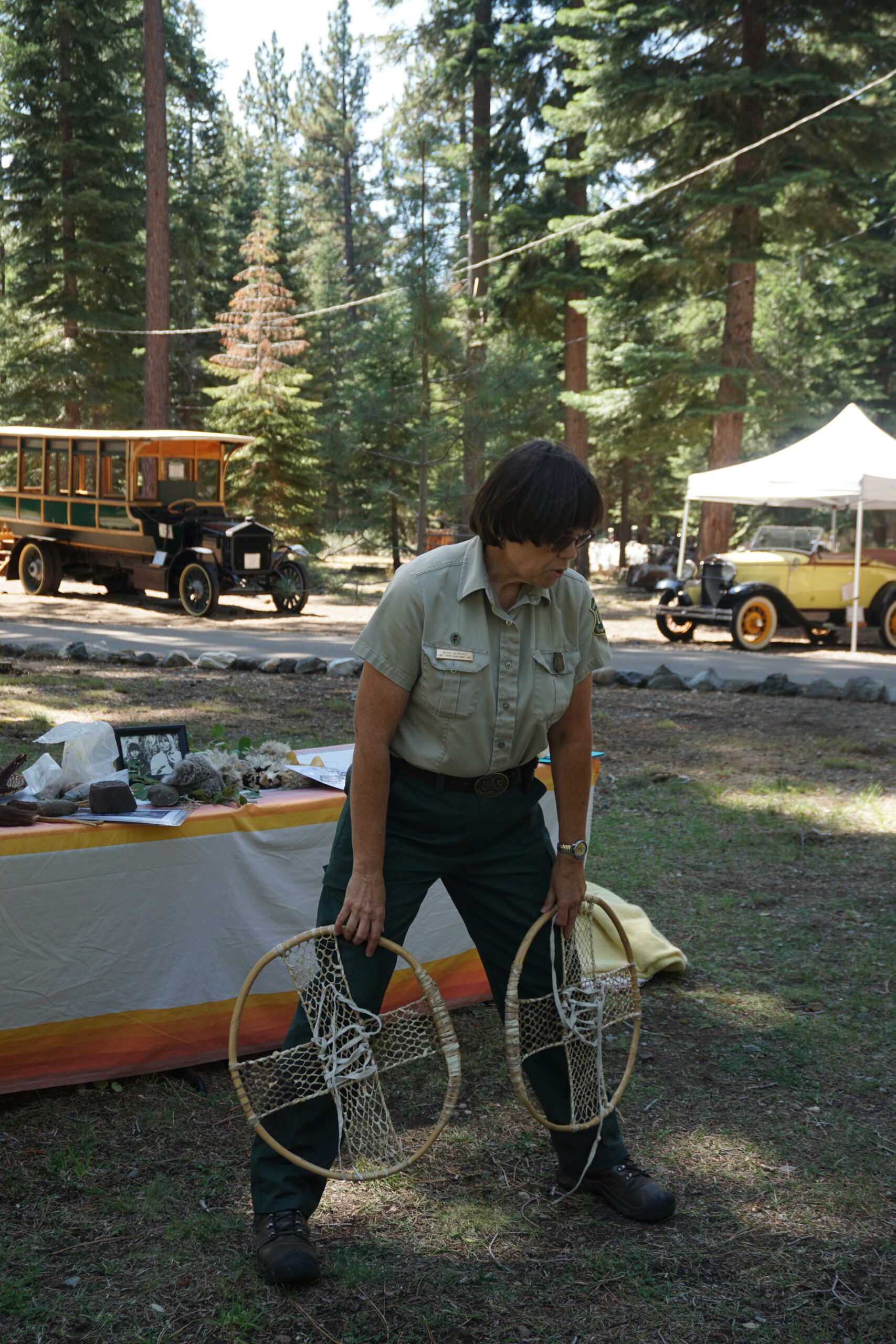 Continue your journey through Washoe life inside the Tallac Museum's west wing where the Washoe Room displays period pieces such as common tools, weapons, basketry and more.  A free short video is also available that recalls the typical life of the Washoe.
If you'd like to hear stories of the Washoe and learn more about these land-loving, kind people, the LTBMU offers weekly Washoe Ways interpretive programs on the lawn across from the Museum most summer months.  Jean Norman of Interpretive Services, has offered these free interpretive, interactive programs for four years now.  She demonstrates the use of weapons, explores the uses of different native plants and delves into the roles and lifestyles of the Washoe adults, teens and children.  Unfortunately, this year, we cannot offer interpretive programs at the site due to the Covid-19 virus, so check back next year.
We hope you'll take the time to come explore the Tallac Historic Site and its rich history that includes the Washoe's period in the Lake Tahoe area over thousands of years ago.
Guest Contributor:  Jean Norman, Interpretive Services
Tallac Historic Site, USDA Forest Service, Lake Tahoe Basin Management Unit